Real Time Steps to Fund the UBA AfriCard in Nigeria.
Without a doubt, we know that AfriCard is now popular due to its versatility for freelancers, bloggers, and digital marketers using it for their PayPal funds withdrawal, for online shopping by ecommerce guys, and for visa and flight payments by travel agencies.
In fact, they are more flexible than most Domiciliary Account Cards as it is not linked to your banking details, you can load your balances from many sources such as, straight from your PayPal account or a freelance finance service site like fnfSwap.
If you are a new user, you might ask, how do you transfer money from my AfriCard in exchange for Naira? Simple.
FnfSwap takes care of that as well.
So, about funding the UBA AfriCard, you can fund money from another Visa platform if available from the source (sender), from another Card user, and of course, from PayPal via your balance the same way you'd add a new debit card.
That is, go to the PayPal app, head to the wallet section, and click "Add new card". Your balance will be added right away.
Kindly note if you are using a UK or US PayPal account then you can't enjoy the benefits of AfriCard funding.
Also, PayPal doesn't allow you to add and transfer the balance of just any card though. It has to be the UBA Prepaid Card (AfriCard) if you are a resident of Nigeria & you want to move the funds. 
Proceedings of the UBA AfriCard Funding in Nigeria/Africa
Once you receive USD funds to your AfriCard, maybe from PayPal or Card-to-Card by fnfSwap, you will receive an email or SMS with a description: received amount, Funds Transfer from the sender, Date, and Time. For instance:
Received: Cr USD 100
Desc: Funds Transfer from Isua OlaUka.
The USD funds drop instantly in your AfriCard and the loading option will appear to see the total in your account.
Here is a sample from email. 

Here's How to Fund Your UBA AfriCard Using PayPal
You can load your AfriCard via your PayPal account by selecting the "Transfer Money" tab on your PayPal account. There you select "move to Card", and "enter the amount" you want to move from your PayPal Balance to the Card, and your AfriCard will be loaded instantly.
How to Load your AfriCard via Card-to-Card with fnfSwap Nigeria

With Zero transfer charges and Zero service fees, to fund with fnfSwap, contact and place your order, drop your card details, make payment based on the amount you requested, and lastly get funded with instant alert.
Below you will find the full funding process, be it for activation, online shopping, payment of visas and, etc.
To start with, you must have gotten the FREE card from any UBA Bank Branch. If not, check out a guide on how to do it.
Step 1. Place an Order
Contact the fnfSwap Support to get the current exchange USD to Naira rate of the AfriCard. Upon agreement, you go ahead and place an order amount of the funding you need.
Step 2. Drop Card Account details.
Having acknowledged your order by the support team, go ahead and drop your Africard details which is your Client ID and Last name. 
Customer ID – this is the 10 digits at the back of your Afri Dollar card.
Last name – as used in your bank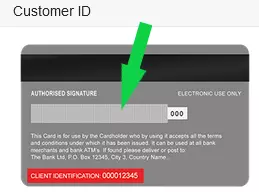 Step 3. Make Naira Deposit
Upon dropping your card details for funding, go ahead and pay the Naira equivalent of the Dollar Card Funds you need. 
Step 4. Get Funded with instant alert
You will get funded in 1-15 mins maximum, and you get instant alert via SMS and Email.

Apart from SMS and Email alerts, the funding will reflect on your Africard portal UBA Dashboard.

Yes, you can, if you already have an account through PayPal, you can use a prepaid card to load your balance up and send funds over. Once the money is added to your balance, you're free to send it to another user on PayPal.
But be careful with this so PayPal does not limit your account.
There may be a couple of different reasons why you can't use your Nigerian credit/debit on PayPal.
First off, you need to know that PayPal does not allow Nigerians to fully use its platform.
Therefore, the PayPal account used has to be to specific PayPal Country accounts and cards.
In summary, if you are using a Business PayPal account of most European countries, then you can link and fund your AfriCard, and move funds for withdrawal in Nigeria.
Yes, you can. I mean, we all know that PayPal has many faces.
And at this point, they can be the perfect middleman to get money from a prepaid card to Naira in Nigeria.  
A lot of Nigerian banks won't transfer money from their Dollar Cards into your account for you, or they just don't have the capacity to do so.
Either way, if you have funds in your AfriCard on PayPal, you can request withdrawals and send them to your UBA AfriCard account, and finally swap for Naira with fnfSwap Nigeria.
Of course, to do that, you first have to connect and confirm your AfriCard details to PayPal and then send it instantly for a small fee of $5 and have it arrive instantly.
All in all, no matter how you choose to go about your transfer speed, using PayPal as a third party is a great way to fund your AfriCard if you have the funds in your PayPal balance already.
And if you do not, fnfSwap Nigeria will instantly fund you with Zero transfer charges and Zero service fees.