How to Deposit  Money Into Any Skrill Account Using Various Methods.
Asking how to deposit money into Skrill account as a resident of Nigeria? If yes, then welcome to the ultimate guide on how to do it in real time.
The thing is, there are lots of ways to fund a Skrill account in Nigeria, you can do it through a loved one using a Skrill account, from digital platform partners like Gambling/Forex sites, a merchant, and a freelance finance website like fnfSwap.
To start with, kindly note that only Skrill users who have been approved for an account can have the option to add money either for verification, gambling, or trading.
If you don't have an account, IsuaWealthyPlace wrote an extensive guide on it.
Below are the many methods to top up a Skrill account with funds.
Deposit Money into Skrill Account using Family & Friends
The first method to funding a Skrill account is to use Family and Friends – that is someone who uses a Skrill account already.
To get funded, all you need to do is provide them with your Skrill Email address or Mobile phone number, and the funds will be moved to your account and we call it done.
In case you are contemplating which to use, either a Mobile Number or Email, I recommend an email address attached to your account.
So, that is the first method to getting your Skrill account funded.
Fund My Skrill Account in Nigeria Using Digital Platform Partners
Another method to funding your Skrill account is from Digital Platform Partners, which includes Forex platforms, Gambling and Casino sites, and from Business partners you offered a service.
All you need to do is add your Skrill account email address to the platform and your Skrill USD funds will be transferred accordingly.
How To Deposit Money into Skrill Account in Nigeria Using a Merchant
Call it a merchant or freelance finance service website, fnfSwap Nigeria will instantly fund your Skrill account.
But to do that, if you need Skrill funds worth $200 and above, we recommend you book it upfront so you don't stress yourself.
Below are the steps.
1. Place a Skrill Funding Order
The first step is to book and place an order for the Skrill amount you need. We say "booking upfront" because we do not like stressing our potential clients.
So, if you need funds worth $200 and above, kindly book upfront so we secure the spot for you. However, if lesser, you can check in and fund.
To book Skrill funds upfront, kindly click here to do so.
Going forward, click here to contact the fnfSwap Support Team for the order you need.

2. Provide your Skrill Funding Details
The next step upon requesting an order is to provide your Skrill email address for the deposit.  

3. Make Naira to Skrill USD Payment
Go ahead and make a payment based on the exchange rate and the order quantity you placed. Now, log in to your Bank app and make the payment.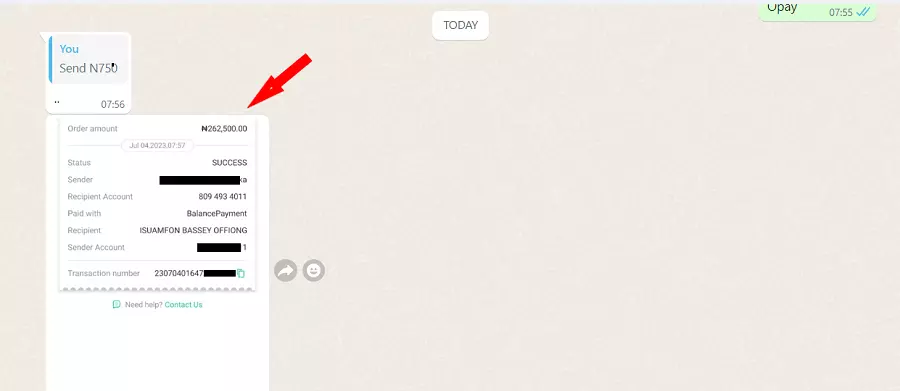 4. Get Funds in your Skrill Balance
With your payment confirmed by fnfSwap, your Skrill account will be funded with the same quantity order you placed in less than 15 minutes.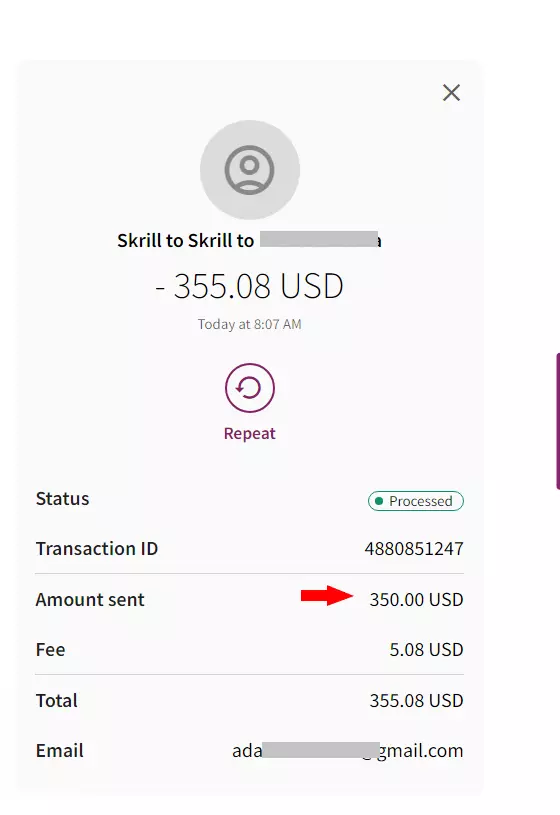 And guess what?
You will receive an instant deposit notification in your email address of the funds' deposit. See below.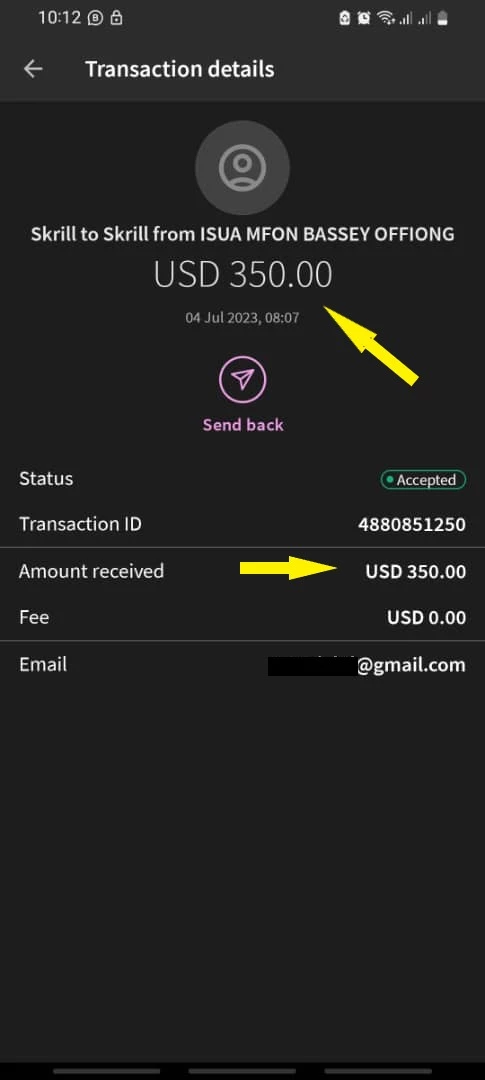 That is all on how to deposit money into a Skrill account.
Note – the Skrill funds transfer fee is covered by fnfSwap, so, no need to pay extra fees for the deposit.
FAQ on Skrill Account Funding
Standard Add Money transfers from other sources may take 1-5 business days to reach your Skrill balance. However, funding using the instant transfer option by family and friends or fnfSwap will land instantly in your Skrill balance.
No. First off, to verify your Skrill, you need to fund it to complete the verification process.
You can see it when logged into your account. Just click on the profile icon in the top right corner of the screen. Your user ID will be displayed under your registered name. That is your Skrill Account Number.
Creating a Skrill account is simple. All you need to provide are your details – name, email address, address, and some other KYC info. To see the full guide, read here.
There are many reasons why you can't deposit, it includes the sender's country, legitimacy of funds, verification, and Skrill level issues.
You can do that by using family and friends, business partners, or merchants.