Ayo got a new Uba Africard and out of excitement, tried to link his Card to PayPal, but the problem is that he is having issues linking the UBA Africard, and each time he tries again, it keeps showing the error "your card has been declined".
Think this situation is relatable? If yes, then do not worry as there is a permanent solution to the issue of your "UBA Prepaid Card not working on PayPal".
See a UBA Prepaid Card linked 3 days ago.
By the way, we already know that the UBA Dollar Prepaid Card is a pre-funded and re-loadable Dollar card that is accepted both locally and internationally for purchasing online lessons, shopping, school fee payments and at all Visa acceptance points (ATM, POS & web).
If you want to know how to get the card plus send & withdrawing money, check out this guide.
Problem Symptom
PayPal "Your card has been declined. Please try a different payment method" error message prompt when you try to link your UBA Afri Prepaid Card (Naira or Dollar variant) to PayPal.
The detailed error message is below:
Your card has been declined. Please try a different payment method.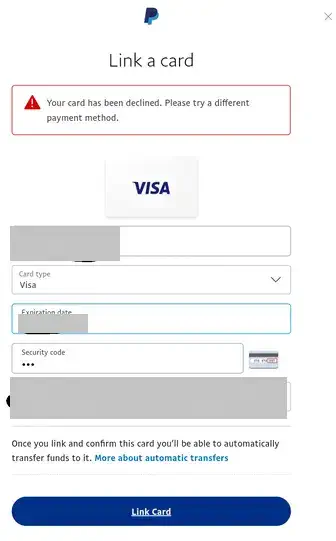 Here is a real-time context with "Viktor". He came to me after trying to link his card last Tuesday.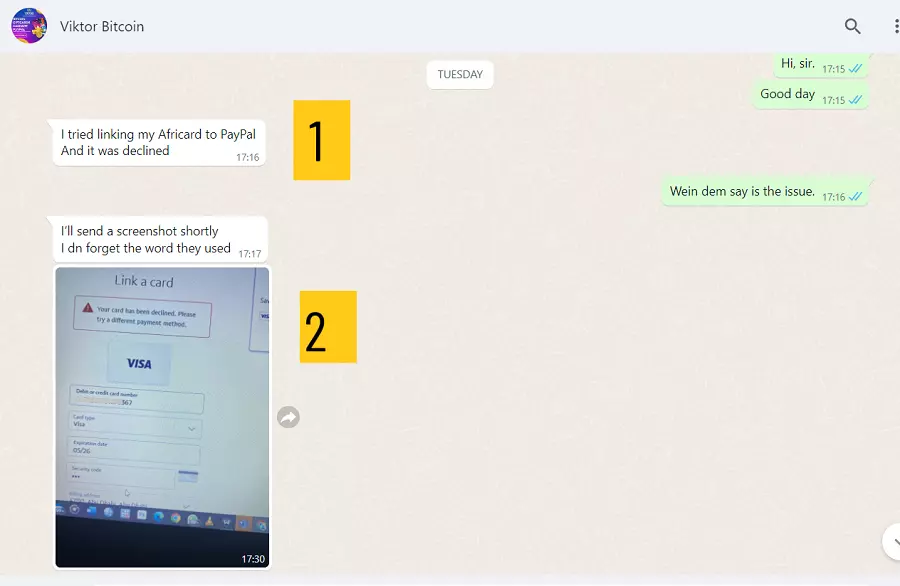 Follow up…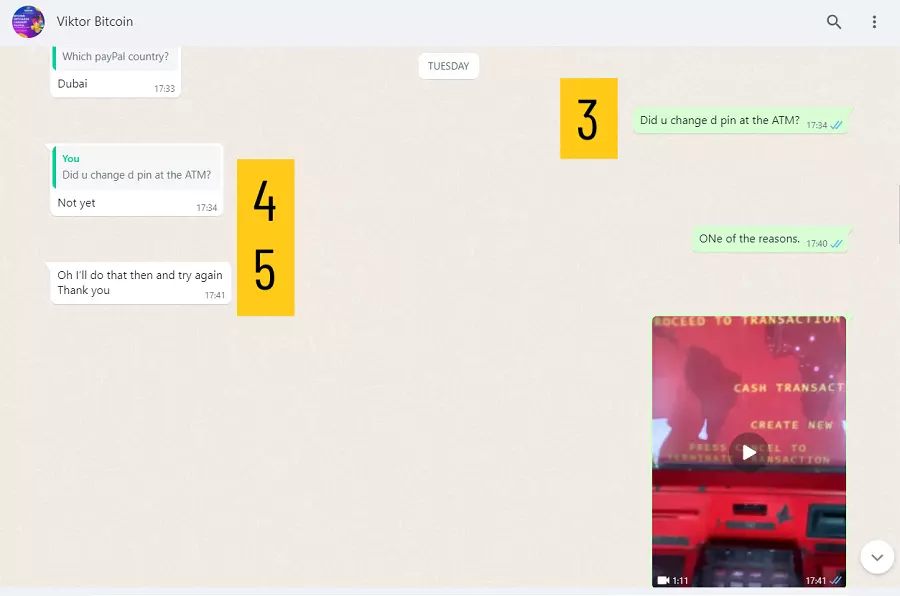 Follow up…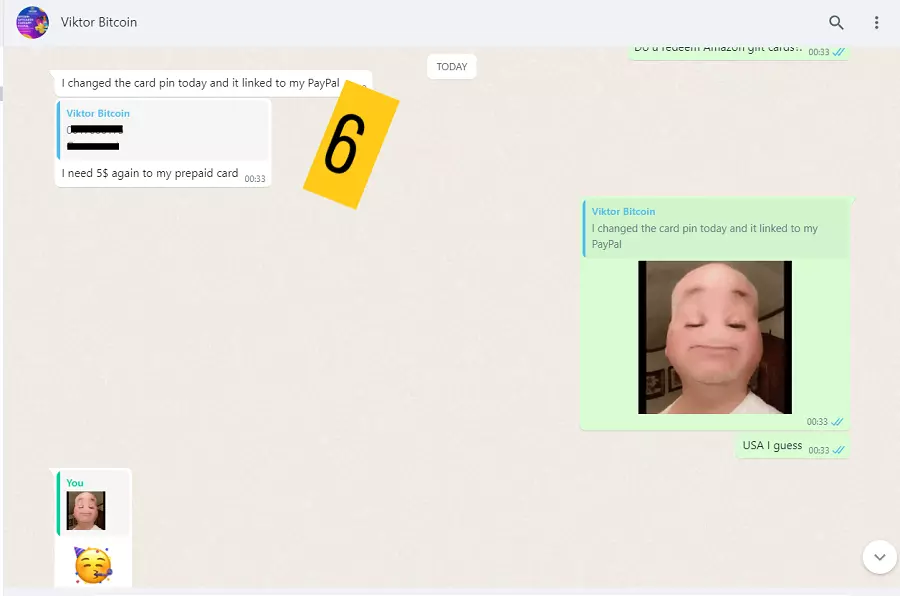 The end result. 👇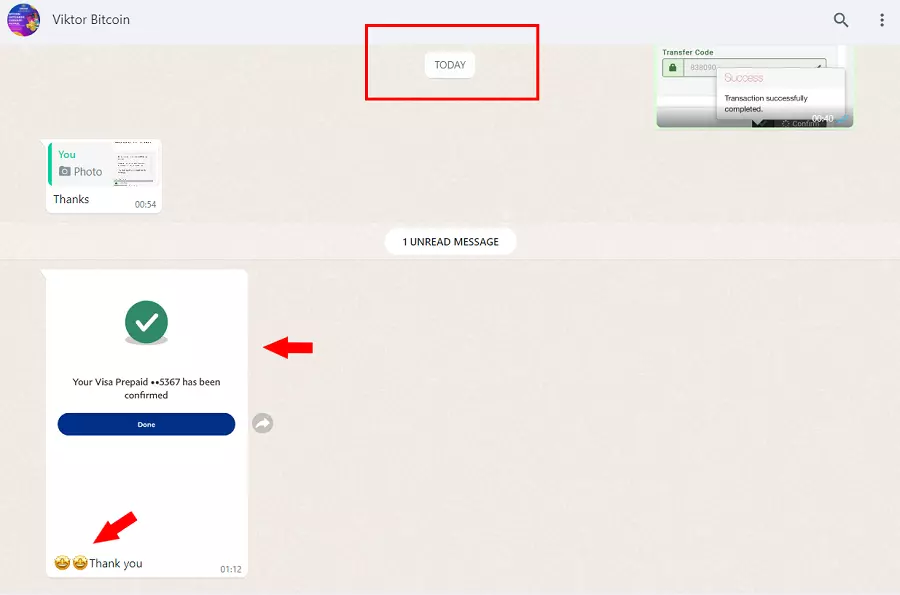 Follow the below solution steps to resolve the PayPal "Your Card has been declined. Please try a different payment method" error. If you are facing any issues to use other cards when trying to link your Nigerian Card to PayPal, learn more about the alternative bank cards and how to withdraw at a high rate.
The Causes of UBA Prepaid Card Not Working on PayPal
There may be several potential causes with this message, however, the following are some of the potential reasons why linking PayPal to "Your Card has been declined.
The main reason why your UBA Prepaid Card is declined on PayPal is that you have not funded the Card after activation with at least $10 for the Dollar Card variant and ₦3,000 for the Naira variant.
You have not activated the Prepaid Card by changing the default pin at the ATM or POS after getting it at the Banking Hall.
The Prepaid Card has insufficient balance to link to PayPal.
You have not signed the back of your card.
Your BVN provided during the application process is incorrect.
Having seen the defaults, let's see the solutions once and for all. The best recommendations are placed first.
Solved: How do I fix UBA Prepaid Card Not Working on PayPal Error in Nigeria?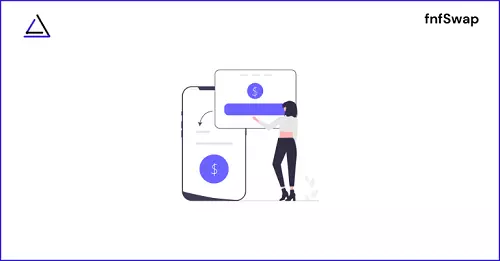 Solution 1: Activate your UBA Prepaid Card
We already talked extensively about how to activate your card in this lesson, however, here is the list of things to do.
Step 1. Sign the Prepaid Card
Sign the reverse of the card where you have a signature panel.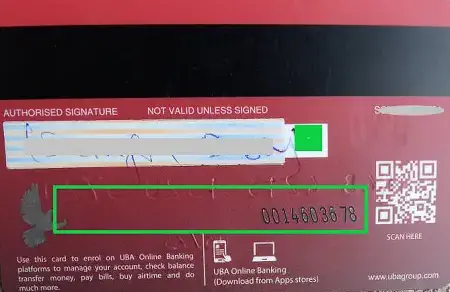 Step 2. Detach the Prepaid Card to reveal the PIN
Gently detach the Prepaid Card to reveal the PIN – attached to the A4 paper.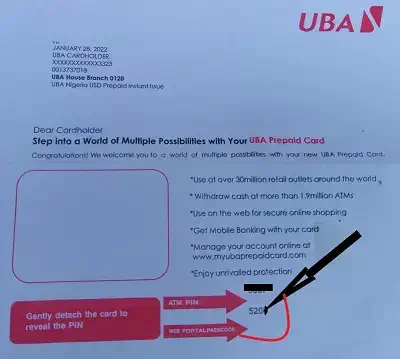 Note: the first PIN is your ATM 🏧 PIN. The second is your WEB PORTAL CODE – to be used online. So, the PIN for activation is the first one – which is the ATM PIN.
Finally, activate your card by changing your default PIN on the A4 paper to your preferred PIN – at any UBA ATM point in the country. You can also use a POS.
Solution 2: Fund the Prepaid Card.
Step 1. Transfer Naira or Buy USD to fund the Prepaid Card
If it is a Naira Prepaid Card, you can fund it via the UBA mobile app, UBA internet banking, or USSD.
However, if it is the Dollar Card, you only load either it by buying Dollar funds from an external source or by moving funds from your DOM account – that is if you have one and money in the account.
See the complete funding video steps here.
For the funding process, fnfSwap can help you in less than 5 minutes. Click here to get assisted.
After the funding and activation at the ATM point, your Prepaid Card will be linked successfully on PayPal. Go ahead and retry.
When you do, after your card is confirmed, you will see the 4 codes to enter on PayPal, and that will be all.

Here is a PayPal account linked to a UBA AfriCard 3 days ago.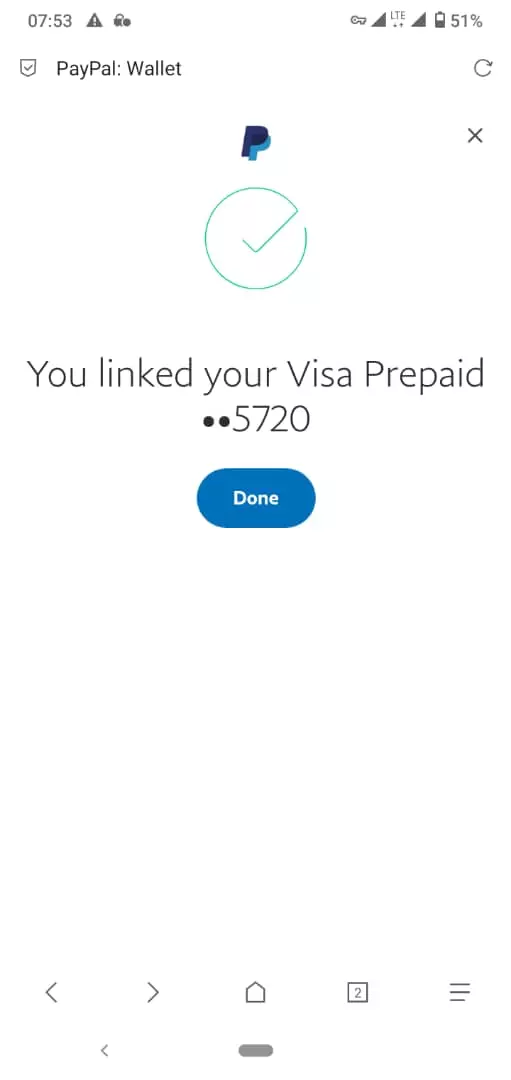 Solution 3: Confirm your BVN information
At times, your UBA Prepaid Card will be declined on PayPal if your BVN details are incorrect. So, make sure that you carefully write out the BVN details when filling out the form at the Banking Hall.
If you discover this error, go back to the Bank and tell the customer care agent to update your card account details. When done, try linking the Card again and you will get the message that "You Linked Your Visa Card" – from PayPal.
Solution 4: Refer to UBA Card Unit Help
If you have done all of the above and you are still having issues, first, talk to us here at fnfSwap, and afterward, you can go further to write to UBA at Head, Prepaid Card UBA House, 57 Marina, Lagos, Nigeria, or call them at Tel: 01-2808822, 08002255822, 07002255822.
You also have the option to send them an email via cfc@ubagroup.com.
Solution 5: Use Another Card
There are other bank Cards that can you try, but I've been using the UBA Dollar Card, I also linked a new one 3 days ago, also, currently, our clients & community use the UBA Dollar Afri Prepaid Card, however, you can try the following Nigerian Bank Cards on PayPal [not for withdrawals – but for linking sake]:
First Bank Visa Gold Card.
GTBank USD card.
Stanbic IBCT Card.
How to Fund your UBA Prepaid Afri Card to Link on PayPal
1. Buy a Minimum of $10 and Fund the Card.
You can purchase the funds at the black market or check out fnfSwap if they have "Dollar card funds" of $10 in stock, if yes, they will fund it for you instantly without the stress of looking for and buying it at the black-market high rate.
If your Card is funded by fnfSwap, you will get an alert. And if you are buying from an Aboki to fund at the bank, continue at step 2.
2. Fill Out a Deposit Slip and Pay Over the Counter.
After getting the Dollar funds, fill the deposit with your details – the account number is your client ID – found at the back of the card – that is, the 10 digits number.
Fill in other details and hand over everything to the bank personnel for it to be funded.
3. Get a Funding Alert
Immediately after the bank personnel funds the card, you will get an email or SMS alert of a successful Prepaid Card funding.
How to Fund your UBA Dollar Prepaid Card with fnfSwap💱

fnfSwap by IsuaWealthyPlace Publishers helps you swap prepaid Dollar Card Funds for instant payment at a high rate.

Not just that, they also help you fund your UBA Dollar Prepaid Card without the strenuous work of looking for a BDC exchanger to buy physical dollars or paying higher than the black-market rate.

So, when you want to fund your card, check for Dollar Card funds availability with fnfSwap.

Here is how to get started funding your Dollar Prepaid Card.

Contact them for the $10
Drop your client ID details and Last name on the card
Get your card funded.
How To Add Your UBA VISA Bank Card to Your PayPal Account
Load and activate your prepared card
Log in to PayPal and click on "link card"
Add your prepaid card details
Click on "continue" to confirm.
Enter the verification code sent to your phone/email address.
Confirm the transaction, and you are done.
How to Manage the UBA VISA Prepaid Card Account
You can manage your UBA Prepaid Card both on desktop and mobile devices.
The UBA mobile app which is available for free on iOS and Android devices enables the seamless usage of the card. Just like many mobile banking apps, it is intuitive and easy to use.
How to Withdraw from UBA Dollar Prepaid Card Online/Offline
>> #1. Here is How to Withdraw from UBA AfriCard Online/Offline
>> #2. How to withdraw from Africard – Video 📹 Guide
FAQ on Linking Difficulties with UBA Prepaid Card
How much do I need to Fund the UBA Card for Activation?
For the UBA Dollar Afri Card, the Card Issuance Fee is $3.15, and the PayPal linking fee is about $2, so, it is recommended to fund with at least $6. I usually recommend $10 at once. And for the UBA Naira Afri Card, the Card Issuance Fee is ₦1,000, and the PayPal linking fee is about ₦700, so, it is recommended to fund with at least ₦2,000 only.
Can You Receive Funds from the USA, If You Link Your UBA Prepaid Visa Card to PayPal?
Not so sure of a UBA Card being accepted on a USA PayPal as I have not tried it before. But it does work for Serbia PayPal, UAE, and most African Country PayPal accounts. You can try it out and let's see.
Can I add Barter Virtual Card to PayPal & Will it Work?
Yes, before Barter closed his virtual card service it was working on USA PayPal accounts. This is something I tested and linked myself. So, if Barter virtual card could work, you can equally try out other virtual cards.
Ad – Start a Blog and pay with Africard | Does Skrill Work in Nigeria? | Skrill Exc Rate in Nigeria